Get to Know Mr. Ferguson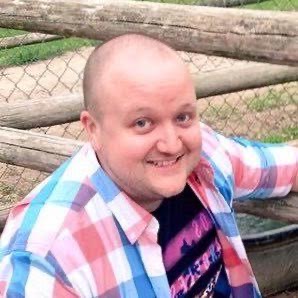 Mr. Austin Ferguson, a former high school science teacher, is now serving as our assistant principal. This is his first year at Hancock. It is also his first year as an assistant principal.
"I'm super excited with the position," Ferguson said. "I like that I am in a different role in education, because prior to this I was a teacher for ten years."
Mr. Ferguson went to Oakville High School. Ferguson had to face some struggles while also being a full time student. He unfortunately found out in high school that both his parents were diagnosed with cancer. This was hard for him, as it would be for anybody. He was going to school and working two jobs. He never let these struggles be setbacks and graduated in 2004.
"It was so hard being in high school knowing that you had all of that going on at home," Ferguson said. "I had a full time job from the age of fifteen forward, and some of my paycheck went to pay bills at home."
After he graduated he attended St. Louis University (SLU). His original goal was to get his undergraduates in Pre Med, he continued to do that for three years. Ferguson then realized that was not the environment he wanted to be in. So he went to University of Missouri- St. Louis (UMSL) to get his masters in Biochemistry, then got his masters in secondary education.
But Mr. Ferguson is not done with school just yet. He is attending SLU right now working towards his doctorate.
"I am the first person in my family to get out of high school and go to college," Ferguson said.
After he got his masters he became a teacher at Oakville High School. There he taught all kinds of different sciences. His biggest inspiration for being a teacher was his own high school science teacher. This teacher was always there for him, and would even come to school early just so Ferguson could rest in his classroom. Another inspiration was his daughter. At the time Ferguson didn't have any kids, but he knew that someday he would. So he made his decisions for his future family, thinking about what kind of life he would want for them.
"I knew that I wanted to have kids, so the idea or the concept of a child is a big part of what drove a number of decisions that I was making in my life," Ferguson said.
Ferguson chose Hancock for many reasons. He has always lived very close to the district, and has now been living in the district for ten years. He also had high school friends that went here. When he was applying he called those said friends and asked how the environment of Hancock was. He was pleased with what he heard so he sent in his application.
Ferguson said, "I did a bunch of research on my own about the district, and found out it was somewhere that I thought I would be a good fit."
Dr. Vogler was interested in Ferguson right away. She loved his previous experience, and believed he would be a great leader for Hancock.
"His picture stood out the most because it showed his personality," said Vogler. "I needed the intangible, that's why I know I picked the right person."
What are these intangibles? Vogler was looking for someone who would care and believe in their students. Ferguson makes sure his students know they aren't alone, that he has been through things too, so he understands. He also loves what he does because he can teach his students life lessons without them even realizing. He wants all of his students to know that they can achieve anything they want.
Ferguson said,"What I really want you to walk away with at the end of the day is that you are a self sufficient individual, and you can go off in life and do anything."