Opinion: One Of The Most Important Apps to Have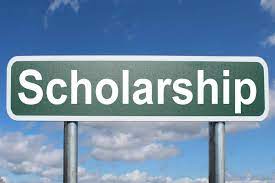 You have a whole world of academic opportunities right in front of you. Where you might ask? Your phone. One app specifically, RaiseMe. 
This app is free to students and in my opinion, very easy to use. This app is designed to aid in the scholarship process by giving you "micro-scholarships." A micro-scholarship according to RaiseMe is, "… an amount of money that students are eligible to earn based on individual achievements throughout 9th-12th grade… Colleges decide what achievements they want to award and how much they will award to students who meet their eligibility requirements (which can be found on their College page). For example, one college might offer $50 for an A in Algebra, another might offer $300, and so on." 
 After downloading, students begin to input all they can about themselves. The app asks for all of the grades from your current and previous school years beginning in 9th grade, any possible ACT and SAT scores, extracurriculars, work experience, etc. 
Once you input all of your information, you start to "follow" colleges. The app has most nationwide colleges but the only ones you can earn from, are the ones that partner with RaiseMe. The colleges then can see what you have inputted and give you money based on that. 
What happens with the earnings? Micro-scholarships are not cash but what they do is subtract from the total. So, if one school gives you $35,000 and another gives you $7,000 depending on which school you go to, that amount will be taken away. RaiseMe does warn us that where the money goes (books, tuition, room, and board, ETC.) is a decision between you and the school. 
To really seal the deal, I currently use this app. I have between $185 to almost $34,000 in micro-scholarships. I found that it is insanely easy to use and totally worth it.