COVID-19 Vaccine Prospects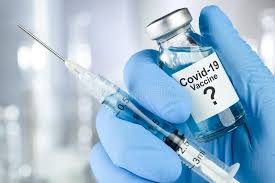 Almost eleven months after the first case of COVID-19 surged into the United States, several drug making companies have found breakthrough vaccines. 
Drug making companies Moderna and Pfizer have developed the most promising COVID-19 vaccines, thus far with astonishing results. Moderna's vaccine is 94.5% effective while Pfizer along with it's partner BioNTech developed a vaccine 95% effective. 
According to HHS biology teacher, Amie Branch, the vaccines are being manufactured similarly since they're both being developed from synthetic mRNA. Messenger RNA is a complementary sequence to DNA.
When creating the vaccine, synthetic mRNA is taken from DNA in the virus, Branch said. Both vaccines are using synthetic mRNA to "teach" our bodies to build the S, or spike, protein that is found on the surface of the COVID virus. These proteins help develop an immunity towards the virus. Therefore, since it's not the active virus that they're using in vaccines, there isn't a risk of infection.
Both companies have applied for FDA emergency approval for it's COVID-19 vaccine. If permission is granted for either vaccine, you can expect them to arrive as early as December 21st, 2020, in the U.S.
Although it hasn't been confirmed, both companies suggest that vaccines will be distributed in phases. The New York Times suggests that phase one includes healthcare workers and nursing home residents plus their staff. Phase two includes all essential workers and phase three includes adults with medical conditions. All other adults could then receive their vaccine. Since the vaccine hasn't been extensively tested on children, they won't be eligible until further testing. 
The thought of a vaccine may bring relief to some, but others question their validity. Students here at HHS show mixed feelings. 
"I would love to take the vaccine. It's one step closer to having my life normal again. Since quarantine started, my mental health dropped more than it ever has before," Junior Anisa Bell said.
Others feel uncertainty and advocate concerns.
"I don't think I would get the vaccinations as of right now. I'm concerned that it could not work in time to protect me from it or that it could wear off before it is supposed to," Freshman Isabella Mitchell said.
Though vaccines will be available, it'll take some time before it's accessible to the general population. In the meantime, make sure to keep on taking preventative measures such as wearing a mask, washing your hands regularly, and socially distancing yourself from others.