Food Service Director Explains Lunch Changes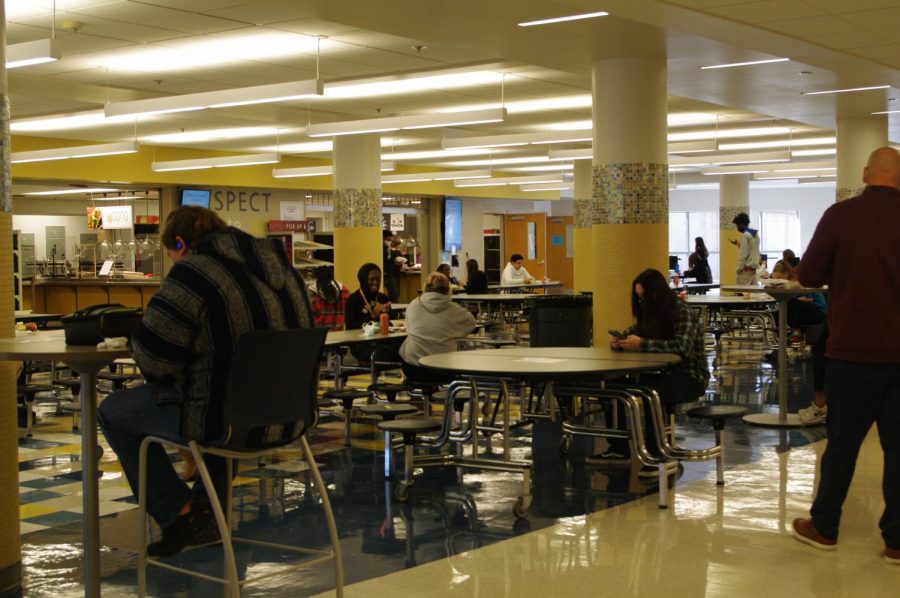 Many changes have been made around the world due to the COVID Pandemic and Missouri has been affected pretty badly. One of the more visible changes HHS had to make this year to prevent the spread of the virus is during lunch.
"​The meal distribution is our biggest change" Robin Sutton, Food Service Director, said.  "During normal circumstances we like to do food bars, sandwiches, nachos, pizzas, etc. ​The pandemic changed our service style. We now have to offer fewer choices and make sure everything is prepackaged for ​service. We also can no longer do 'offer vs. serve' allowing students to choose which sides to take with their meal."
Working with the health department has made it much easier to be able to safely handle food for the students.
"It is very similar to what you'd see at a restaurant right now at least to the extent of grab and go food and everyone staying apart." Dr. Carl, HPSD Superintendent, said.
With all the changes though, this encourages HHS to remain strong and keep being a safe place for students and staff.
"With all of these protocols, we can keep you guys safe. Nothing has really spread because there are so many protocols and I really do think that school is the safest place to be", Principal Dr. Vogler said.
Chartwells has been practicing these new protocols since last school year.
"We were really lucky that Chartwells is so good at what they do. And in a way, we have been practicing this since March and have been practicing this everyday. They were already on top of it because of March through the summer," Dr. Vogler said.
On the bright side, the job of the Food Service Staff has not gotten more difficult.
"The day-to-day job is not more difficult, just a different routine.  The employees really miss the interaction with the students in the serving line and being able to make food fresh to order," Sutton said.
But food service staff still has had to go through many changes and adjust to them accordingly.
"The most difficult adjustment was in the spring when we learned school was shutting down;  we were asked to continue to feed the community," Sutton said. "This fall we had to re-adjust our thinking again and develop plans to feed Elementary students in the classroom, Middle School Students in the Gym, and High School Students in the Library. I hope to see more changes this year; we look forward to going back to serving food fresh to order and offering more choices."
Now, even the staff sees what we are going through and comforts us with support.
"I think that if I went here, I would say that lunch is usually an energetic time for the kids to blow off steam, get a bite to eat, chill with their friends, and just be kids. While this year, and hopefully this is the only time that this happens, is pretty laid back and relaxing but is not a time or place to blow off steam," Dr. Vogler said.
Though more changes may need to be made in the future, right now HHS is in a secure position and staying safe. 
"I don't think many changes need to be made right now," Dr. Carl said. "We are still able to provide a few meal options for students. The biggest change I could foresee is that if we had more students come back in person  next semester, they would have to prepare more so that we could have more staff on hand so the meals could get done but still take more time at the end."
Even with the dramatic changes that were made, staff members are still supportive and want to make sure that the students understand what is happening. 
"​I would like to say to students: Be patient, this is only temporary and Thank you for your understanding," said Sutton. "​We will get back to your favorite food stations and 'build a bars' when things get better.  Also remember (if you are learning virtually at home) that meals (breakfast, lunch, and a dinner) are available to be picked up in front of the Middle School daily from 10:30 am to noon."