A Book Talk For: A People's History of the United States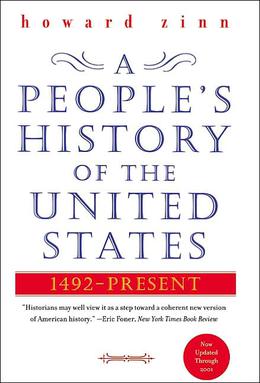 I'm not much of a reader. I personally don't like doing it. I'm often distracted or thinking about something else while I'm trying to read. Currently, however, I'm reading a very interesting book that I'd like to talk about.
It's called A People's History of the United States by Howard Zinn. This book provides a lot of insight on the oppression and murder that this country has been built on. It discusses the plundering and genocide of the Native American people. A People's History of the United States also discusses the power dynamic of the upper and lower class, and the oppression and overworking of women and their attempts to rebel.
It goes into depth about President Andrew Jackson's Indian removal bill that forced and rushed Indians to migrate, resulting in thousands of them being killed off. Furthermore, how President Polk gathered the most miniscule of excuses to go to war with Mexico so they can seize California.
I'm not even halfway done with this book and yet I've learned so much. I encourage my fellow classmates to read more educational literature. I believe books like these provide the most value to the mind. It's important to have insight about the world we live in.