The Mysterious Act
Our Thespians are taking on Clue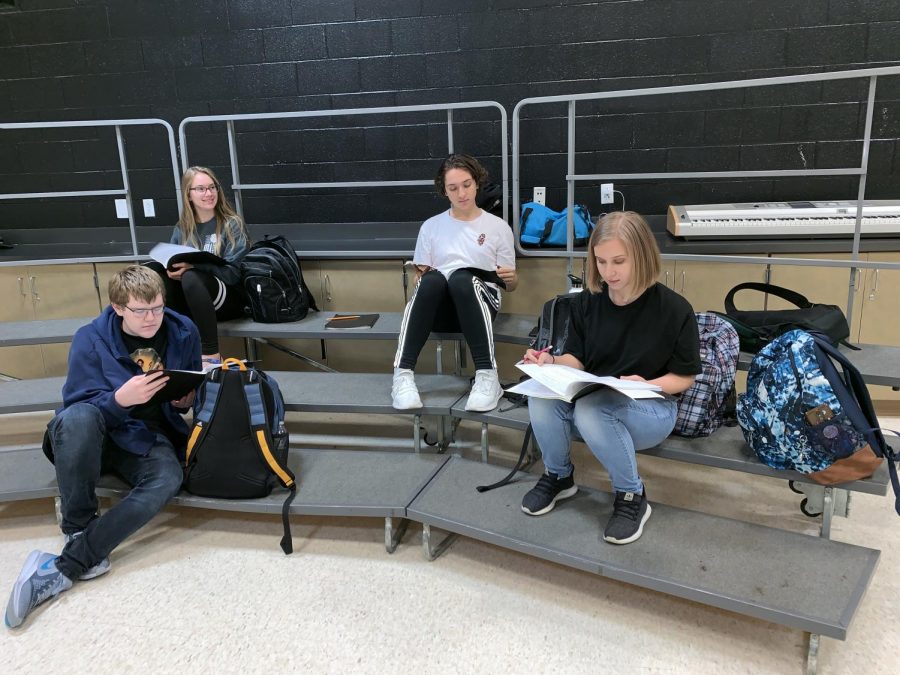 This coming November, the HHS Spotlight players will perform a play called Clue, based on the popular board game. The play comes to life in a comedic murder mystery.
"Everyone loves the board game Clue," Mrs. Laura Cummiskey said.
The rehearsal for Clue started on September 11th, and the actors and directors are enjoying themselves with this play. 
"Clue is going really well, and students have been responsible and prepared, making the whole experience fun and enjoyable," Cummiskey said.
Practicing lines and figuring out the character can be a lot of hard work and takes up a lot of time.
"I normally do it in my free time, but everyday after school we practice from 2:50 to 4:30," said Megan Smith (9), who plays the motorist, singing telegram girl, and cop.
The actors have different opinions about the characters they think the audience will like. 
"The audience will love Professor Plum because he is a very flirtatious character," Jordan Wynn (10) stated. 
Smith on the other hand, said, "The audience will love Colonel Mustard because he's super clueless, dumb, and funny."
Clue has interesting characters with fascinating personalities, and plot twists that come from the left field.  Clue will be playing on the 7th, 8th, and 9th of November at 7 p.m. in the music room. Get yourself ready for a night of laughs, and a show that will leave you astonished and wanting to come back for the second night.